Famous Athletes, Celebrities Admit Health Secret Wasn't Steroids…
A number of celebrities and pro athletes now openly admit that they wouldn't be as successful as they are today if it weren't for something they willingly chose to incorporate into their weekly routines during their multi-million dollar performances. Surprising to some…it's chiropractic care.
1. Arnold Schwarzenegger – Athlete, Actor and Governor.
Arnold actually has an in house chiropractor and he is so grateful for having him. He says that the chiropractor gave adjustmets to all of his family including him. He also says that after the adjustments the whole family feels great. Even when Arnold had athletic injuries his personal chiropractor helped him get back to health. Arnold has a great respect for this profession and he thinks it's just fantastic.
2. Evander Holyfield – Heavyweight Boxing Champion.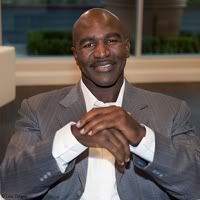 Evander says that he can't go into the ring without having and adjustment first. He strongly believes in chiropractic care and he says that going to the chiropractor for an adjustment three times a week really helps his performance in ther ing.
3.Lance Armstrong – Seven Time Tour de France Winner.
This seven time Tour de France winner has been receiving chiropractic care about 12 years now since 1999. That is helping him to keep his body together for the Tour de France. After finishing Tour de France he said that he couldn't have won it without the help of his chiropractor and called his sports chiropractor "the most important part of his team."
4. Michael Jordan – NBA Superstar.
Michael said that after he started receiving chiropractic care he improved his leaps and bounds both mentally and physically. He was actually able to jump even higher after getting an adjustment.
5. Madonna – Popular Singer.
Madonna brought her personal chiropractor with her on her tour to help relieve stress and prevent possible injuries. She said that it's very hard and draining and that she needs her chiropractor to help with her recovery after each show.
6. Tiger Woods – 14 time PGA Championship Golfer.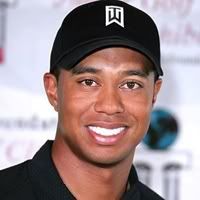 Tiger said that lifting weights and seeing a chiropractor every day made him a better golfer. He says that he's been going to chiropractors for as long as he can remember. He also says that going to a chiropractor on a regular basis is as important as practicing his swing.
7. Sarah Harding- Miss Fitness USA 2006.
Sara says that she always believed in chiropractic care. Her parents introduced her to chiropractic and it became an instrumental part of her life. She believes that it allowed her to do gymnastics when she was very little and allowed her to stay in sports and keep up with a very active lifestyle. She says that she is going to a chiropractor for as long as she can remember.
8. Dan O'Brien – Decathlon Gold Medalist.
Dan said that he wouldn't have won the gold medal if it wasn't for chiropractic care. He says that you can't compete at your fullest if you are not in alignment and that your body cannot heal if you back isn't aligned. He says that the effects of chiropractic care is one of the things that no one can deny or refute.
9. Emmitt Smith – Running back Dallas Cowboys, Superbowl Champion and MVP.
Emmitt says that he found a specialist that's really good in balancing out his body and making sure that his hips are rotated properly. He says that through chiropractic care you can balance your body out, put it back together and you will be able to function better and recover faster.
10. Liza Minnelli – Actress and Singer.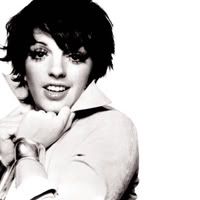 Liza said that she relies on regular chiropractic care to keep her in shape for her strenuous type of performing, acting and singing.

Posted from Lakewood, Colorado, United States.